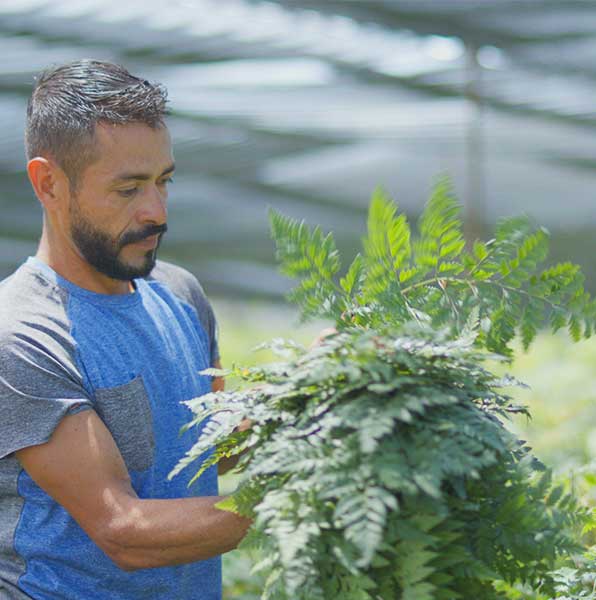 We are a leading company in the production and export of ornamental foliage, established in 1998 in San Marcos de Colón, Choluteca, in the south of Honduras, where ideal climatic conditions favor our crops.
We offer a wide range of foliage that brings joy to consumers worldwide. Our main crop is eucalyptus, available fresh, preserved, and in the form of oil, providing versatile uses and maximizing its benefits.
We have over 80 hectares of cultivation that supply both the national and international markets, offering a selection of 20 types of foliage.
The Green Mood brand is recognized globally for its consistent color, aroma, texture, and durability, achieved through our extensive experience in agriculture and the implementation of cutting-edge technologies.
We take pride in our sustainable agricultural practices, such as recycling 60% of irrigation water, which significantly reduces fuel and fertilizer consumption. Additionally, we produce vermicompost in our own worm farm.
We invite you to explore our product catalog and discover the quality and beauty we offer.
Office Location
Calle principal, San Lorenzo, Valle, Honduras, C.A.